Short sale processing and document fulfillment!
National Closing Center offers short sale processing services nationwide.
NCC has brought together seasoned attorneys, industry's best short sale processors and the most experienced real estate agents into one powerful network of tough short sale experts. Register and get started in minutes!

Highest standards and newest technology
Processing and document collection from initiation to closing.

Established relations with many of respected lenders.

The most advanced technology to track and report on every case.

Team members held to highest ethical standards.
Short sale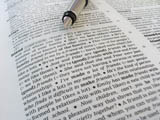 A short sale is the sale of a house for less than what the owner still owes on the mortgage. If the lender agrees to a short sale, the rest of the homeowner's debt typically is forgiven.

Lenders agree to the procedure in order to take a small loss and avoid the lengthy and costly foreclosure process. Most importantly, a short sale is a win-win-win situation. The seller gets out of the mortgage liability without facing bankruptcy. The buyer gets the home at a reduced price. The lender agrees to a loss it considers minimal without going through a foreclosure and being saddled with an unsalable property.

The biggest problem with a short sale is its complicated legal procedure. Generally short sales are regarded as taking too long to process with their closing time uncertain at best. This is why many agents avoid listing short sales.

Did you know that…

...of 600,000 active real estate agents, less than 20% work with short sales?
… of the 20%, no more than 1% are true short sale experts?
…70% of real estate agents have rated their last short sale transaction as difficult or extremely difficult?
…less than 3 out of 5 short sales close successfully?

Every day hundreds of real estate agents rely on National Closing Center to negotiate best terms for short sales on behalf of distressed homeowners.

We are NOT a real estate company--we are a one-stop short sale processing destination! NCC is dedicated to short sale processing only. Our network includes attorneys, real estate agents and short sale processors with years of experience in short sale negotiations. No real estate office or a broker can match our expertise, power and technology.

The most important benefits of a short sales are:
Avoiding foreclosure, which ruins one's credit and remains in records for up to 10 years.
Avoiding potential bankruptcy which also lasts up to 10 years and is a biggest financial embarrassment possible.
Avoiding eviction.
Escaping the burden of a depreciating asset. (Unfortunately, your house is not an ATM anymore.)
Giving a chance to rebuild credit fast.
Avoiding potential tax liabilities.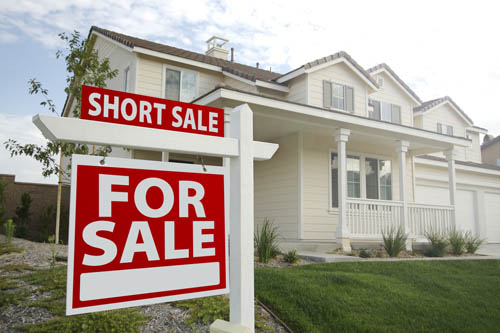 Testimonials
Lina Conner, USA Realty Group
Our company specializes in short sales, so I was a bit skeptical at the beginning. We thought we were handling short sales just fine. Wrong! Only after outsourcing short sale processing to NCC we were able to double our closing ratio and achieve 100% customer satisfaction. I love using their software that requires no installation and allows you to see every step of the process.
Gint Kazla, Reebroker.com
Before we started using NCC, short sales were the least desirable transactions in our brokerage. Now every agent cannot get enough of them. NCC has a top-notch negotiations team and powerful yet easy to use web application that keeps you involved, but not burdened. Short sale streamlining at its best! Highly recommended!
Michelle Hudspeth, Heritage Title CO
As a title company, dealing with negotiators can be a daunting task. Estera and Florina responded daily, always in quick fashion; and they both were eager to help, no matter how many times we talked or had to change things. I would certainly recommend anyone who needs a negotiator to use NCC to accomplish the strenuous task of short sale resolution.